Catering since 2001 in the North Georgia Mountains Area.
About Us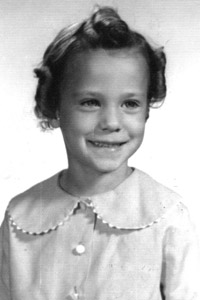 I have always been a homemade kind of girl. Growing up on a farm in northern Minnesota, the winters were cold, the workdays were long, and the smell of good cooking filled our home from early morning until well after sundown. My hard working family gathered around a long plank table in the evenings to enjoy my Mom's healthy and hearty food as well as each other. From an early age, I have seen lovingly prepared food as a way to bring people together.
My Mom's kitchen was one of my favorite places. As soon as I could reach the counters, I became her enthusiastic right hand. Over the years, we perfected her recipes by adding a pinch here and a twist there, and I became a master at making my most favorite special dishes.
At 30, I moved to Atlanta to be close to two of my sisters who had moved south to see what the big city had to offer. I brought my love of cooking and my Mom's recipes with me. I started cooking for some of my busy friends, word began to spread, and soon I was catering business parties and events.
In 2000, my husband, John, and I decided to follow our dream of living in the mountains. We searched high and low (well, mostly high) and found an adorable cabin in Blue Ridge, Georgia, complete with a bubbling brook, right in the middle of orchards that grow some of the best apples in the US.
John built me a commercial kitchen—what I call my creative culinary studio— and soon I was making a variety of delicious gourmet dishes and sharing my passion for cooking with everyone I met. My schedule began filling up with parties, weddings, business events, life celebrations and fundraisers. Soon, Catering by Cindy was in full swing.
I truly love what I do and am very grateful for my wonderful clients, who allow me to be a part of their family and business events.
I'd be delighted to work with you to create the perfect customized menu that will make your special gathering, party, or business function memorable and delicious!
Give me a call, and we can get right to work planning your upcoming event!
Here's to great food,

Cindy King
Catering by Cindy, a division of Trolley Treats LLC.